Gain a competitive edge – stay in the know.
What is Digital Twin Technology – and how can it benefit your company?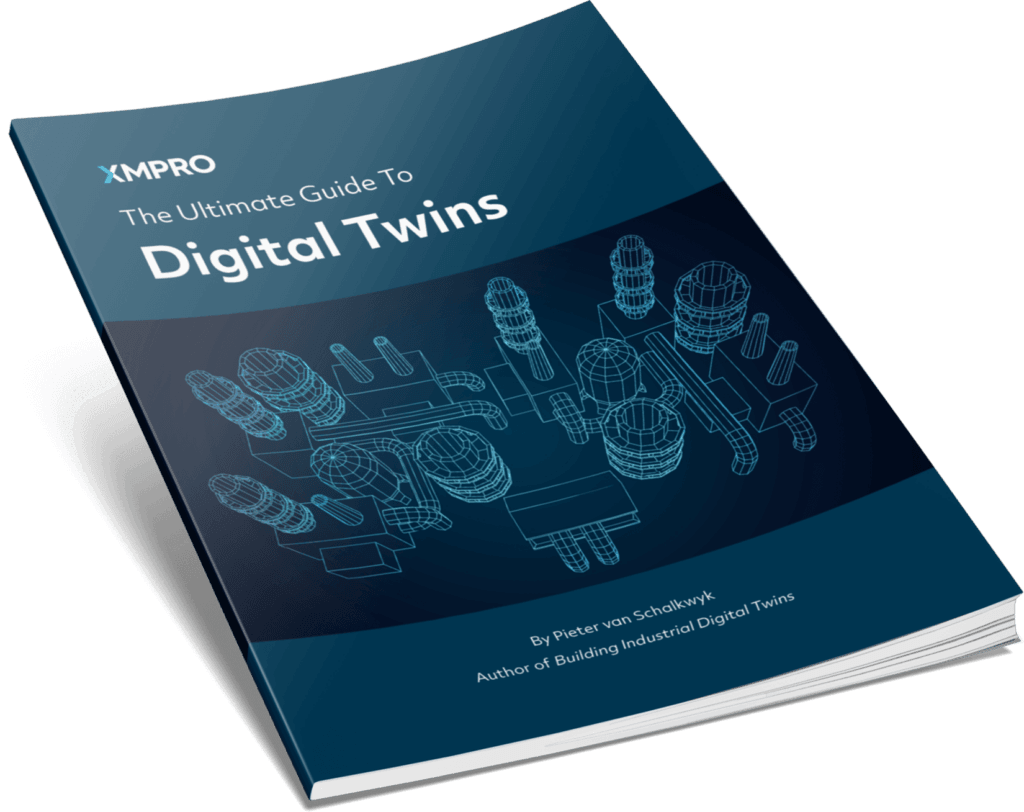 Download the exclusive guide by submitting the form:
See how industry leaders are taking advantage of Industrial Digital Twins to improve their bottom line by downloading the guide:
The Ultimate Guide to Digital Twins
The different types of digital twins
How to use AI & machine learning with digital twins
Blockchain & digital twins technology
How to design Digital Twin applications
The 6 types of digital twin data
Simplifying reference DT architecture
About the Author
Pieter van Schalkwyk | B.Eng Mechanical Engineering and M.IT
CEO at XMPro – the leading No Code Application Composition Platform for industrial companies
Author of the recent book "Building Industrial Digital Twins"
Co-chair of the Natural Resources Working Group at the Digital Twin Consortium
Former co-chair of the Industrial Internet Consortium (IIC) Digital Twin Interoperability Task Group
Recipient of the Industrial Internet Consortium Technical Innovation Award in 2019
"My passion is helping industrial companies solve the challenges of operating in a world of real-time data. I've distilled my years of research, discussions with industry leaders and experience working with industrial customers into this guide. My goal is to give you a clear roadmap of how to create digital twin applications that deliver real value to your organization."
Get the guide to learn from our experience building digital twins with partners like:
© XMPro 2022. All Rights Reserved.