Operate Your Plant at Full Potential
Guided by Recommendations, Powered by AI, Focussed on Outcomes, Delivered in Real-Time
Run more often, produce more when running, increase process yield, and reduce costs in a safe, responsible manner with XMPro Intelligent Digital Twins.
XMPro Intelligent Digital Twin Suite Provides a Common Operating Picture Across The Value Chain
5-10% Reduced
Maintenance Costs
10-20% Increased
Equipment Uptime
20-50% Decreased
Maintenance Planning Time
40-60% Reduced
MTTR (mean-time-to-repair)
10-30% Increased
Asset Service Life
45% Increased
Amortization in 1 year
10-25% Reduced
Carbon Emissions
1.5 - 2 X ROI
On ESG Investment
25-40% Reduction
In Waste
35-45% Reduced
Production Downtime
20-30% Increase
In Production
10-15% Increase
In Bottom Line
50-70% Reduced
Product Defects
15-25% Increase
In First-Pass-Yield
20-40% Reduction
In SPC Alerts
Industrial Problem? There Is A Digital Twin Use Case  For That…
Mining
Manufacturing
Power & Utilities
Indicative of typical use cases, this is not an exhaustive list of possible use cases.

Put it All Together with XMPro Intelligent Digital Twin Suite
Data Stream Designer
Create Data Streams to integrate your data sources & orchestrate the data flow
Recommendation Manager
Create prescriptive recommendations that trigger when critical events happen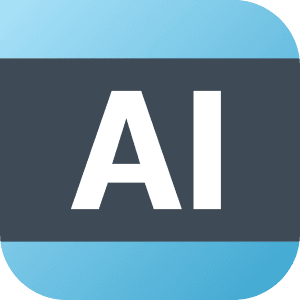 XMPro AI
Unleash the full power of AI with embedded, innovation and augmented AI capabilities.
App Designer
Design visualizations for a real-time view of your operations
Operate at Full Potential
Case Studies
Mining
Challenge: In order to maximize underground mining operations, the underground conveyor system, a frequent cause of unplanned downtime, needed to reduce its downtime by 30% as an initial target for a predictive maintenance solution
Solution: XMPro actively monitors 52 conveyors (spanning over 80+km) in real time, predicting fluid coupling and lagging failures with prescriptive recommendations.
Benefits: Within five months, the solution identified a potential saving of 184 hours of borer downtime, equating to 44k product tonnes. Exceeding the target, the solution achieved over a 80% reduction in downtime for fluid coupling failures. It now monitors multiple asset types across several mines

Construction
Challenge: Engineers are overwhelmed with unscored asset events from IoT telemetry, tribology tests, and OEM alarms, making it arduous to timely track, triage, and respond to critical events to avert equipment downtime across a large mobile asset fleet
Solution: XMPro scores each event in real-time using Company's proprietary triage scoring models. Engineers manage exceptions and address root causes
Benefits: The implementation led to a 95% reduction in events requiring manual scoring before triage, and a 4X improvement in the Engineer-to-Asset ratio against industry standards. Consequently, reliability engineers can prioritize providing solutions to root causes.

OEM Machine Builder
Challenge: A multinational OEM and machine builder needed a digital solution to offer equipment monitoring and predictive maintenance services worldwide, utilizing subject matter experts in Remote Operations Centers as part of a servitization model
Solution: XMPro provided a Digital Twin-oriented Remote Operation Center platform, enabling OEM engineers to monitor and service global clients in real time.
Benefits: XMPro's iDTS provides a unified platform for OEM engineers and clients to collaboratively view and discuss specific asset and process events with potential operational impacts. This enables OEM engineers to offer remote, comprehensive support to their global clientele.

The Ultimate Guide to Digital Twins
We've published a 3000-word guide to help you understand exactly what a digital twin is and how you can use it to manage your operations in real-time. In the guide, you'll learn:
The different types of digital twins
How to use AI & machine learning with digital twins
Blockchain & digital twins
How to design digital twin applications
GET MY GUIDE